As part of the Unified Community Platform project, your wiki will be migrated to the new platform in the next few weeks. Read more here.
Creatures
One of the early concepts presented was the Hell Cat, which is shown in all stages of transformation caused by The Hunger.[1]
Aurochs are Bison with Three sets of horns.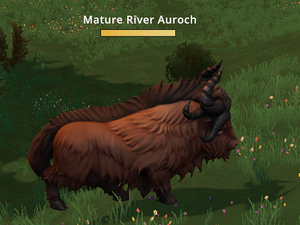 Read also about Aurochs.
Read also about Mounts.